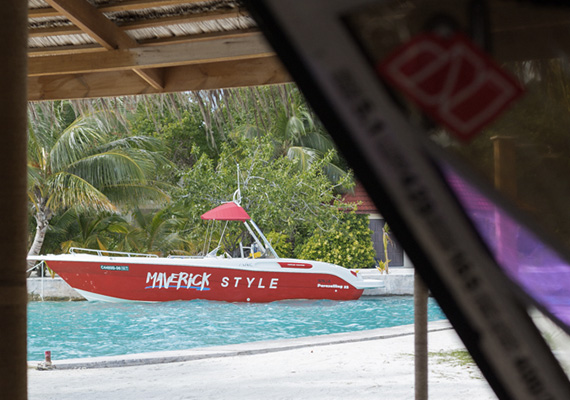 Maverick Style Pvt Ltd is a company based in the Maldives with the primary objective of providing water sports and dive facilities to enthusiastic guests.
We offer a wide range of activities, catering to all kinds of clients.
Maverick Style will use all the modern tools available for marketing our products and services, and will reflect our goals, intentions and reputation.
Provide customers with a professional, exciting, safe and enjoyable experience
Ensure customers are well catered for, leaving them satisfied and enthusiastic towards all water sports activities
Enhance the reputation of Maverick Style Water Sports Center support the growth and development of overall industry, economy and our environment
Ensure that our staff members are role models
MAVERICK APPROACH
Our main objective is to provide the highest quality service to a diverse range of customers, and to ensure that their needs are met through our "Maverick Style" approach.
Quality & service will never be compromised.