Parasail over pristine clear waters and view the islands from 300ft above. Our parasail boat will take you on a short ride and set you on an unforgettable experience. This amazing ride will keep you wanting to do it more and more.
Duration: 01 to 02 pax – 10 mins flying time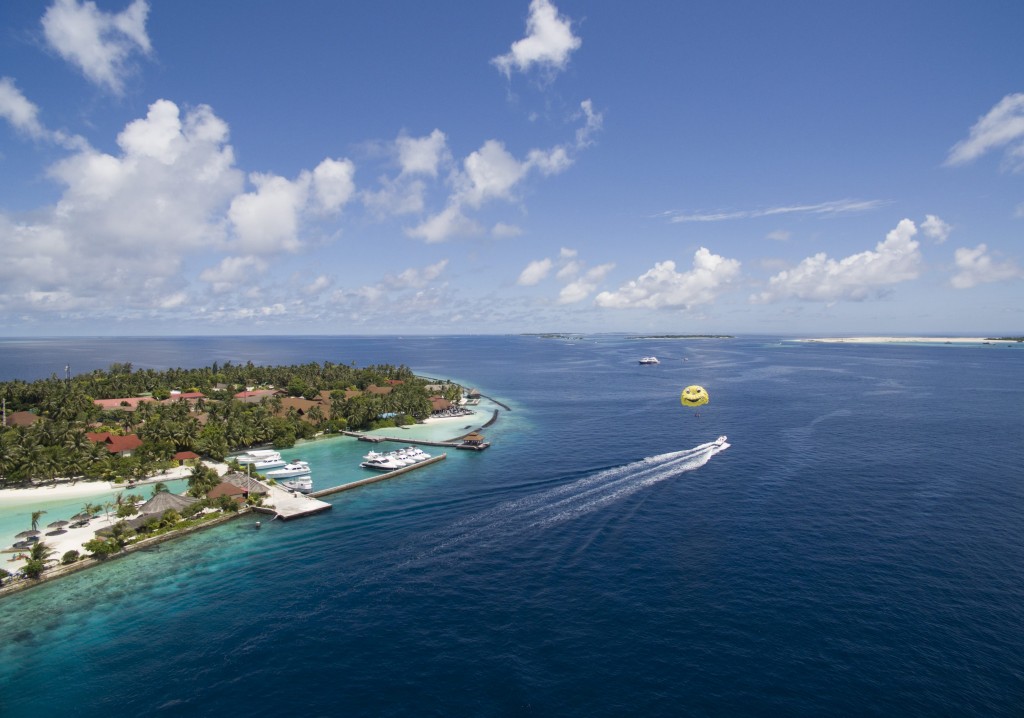 Private Parasailing
We also offer private parasailing trips, where only you and your partner or family would be on our luxurious parasailing boat along with our experienced captain and crew. You can enjoy the thrill at your own privacy.
Duration: 01 to 02 pax – 15 mins flying time
Para-Cruising
For those who seek ultimate privacy and luxury we have tailored a special cruise where our luxurious parasailing boat will take just you and your loved ones on a 60 min journey. We will take you a bit further from the island and let you fly over pristine clear waters and beautiful islands. If you are lucky enough you may even spot a school of dolphin or cruise over a sand bank.
total cruise time of 60/90 mins. Flying time depends on the needs of the guests.